Internships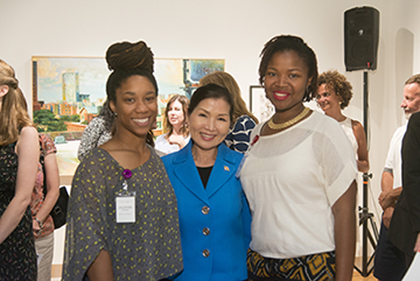 Summer 2015 interns Jasmine Thomas and Janet Fahnbulleh pose with Maryland First Lady Yumi Hogan at an opening.
The Art Gallery offers a variety of internship and professional development opportunities to University of Maryland students. Through The Art Gallery, undergraduate and graduate students are able to gain the experience of employment in a more traditional gallery setting without leaving campus. To read more about our interns and their projects, please click on the links below.
If you are interested in an internship or volunteering with us, please contact The Art Gallery at artgallery@umd.edu.
2015 - 2016
Summer 2015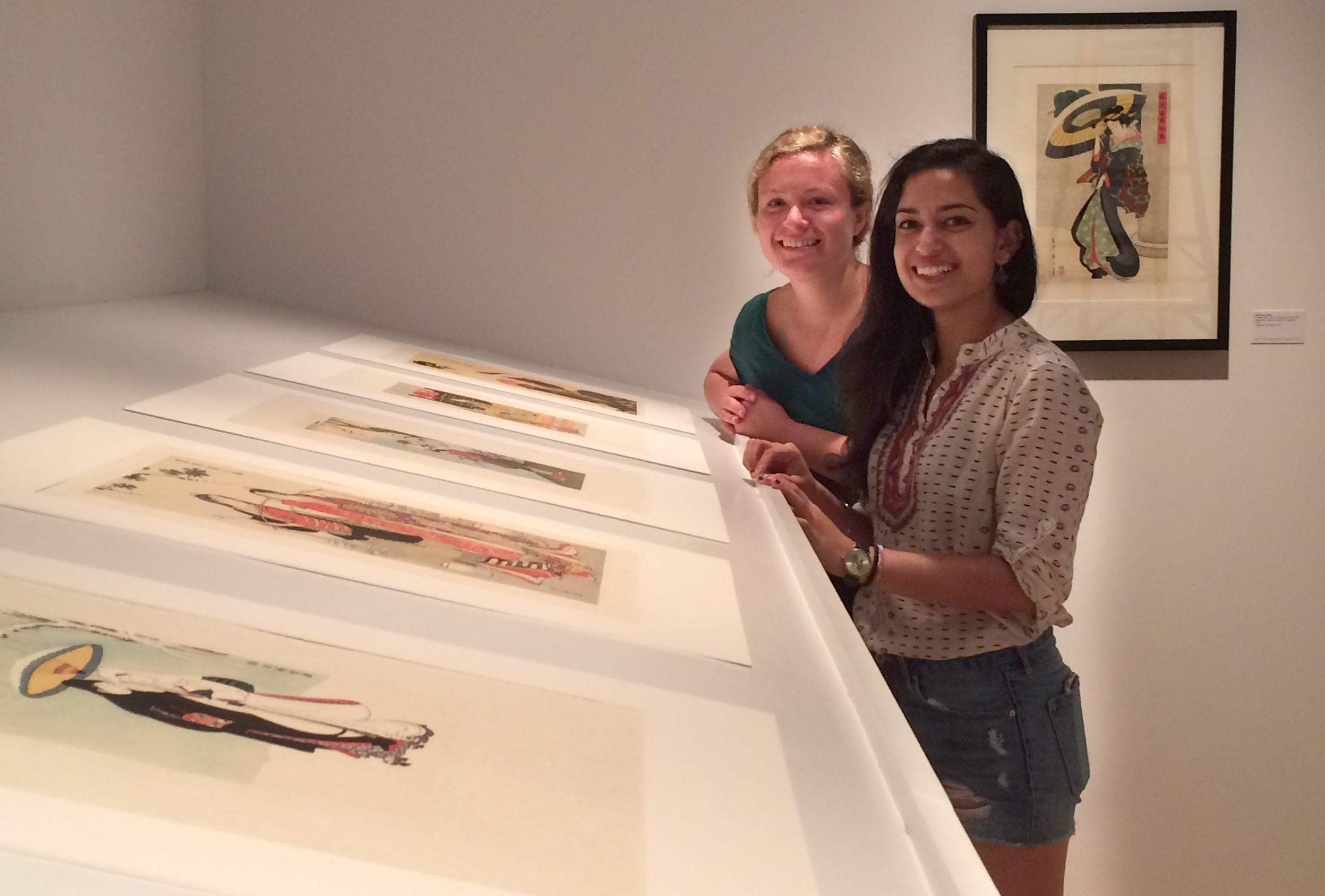 2014-2015 Interns