Poetic Aesthetic - Visual Imagery Inspired by Poetry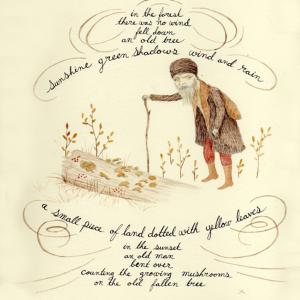 This lesson plan was based on the past exhibition, Poetic Aesthetic, in which National and International artists created visual interpretations of poetry created by Maryland poets. Guide your students through writing a poem and creating a beautiful mixed media representation of a classmate's poem.
This resource packet includes a NAEA Visual Arts and Common Core Standards based lesson plan, a Poetry 101 PowerPoint to give students basic knowledge about types of poems and poetic devices, a poetry brainstorming worksheet, an artwork brainstorming worksheet, and a final critique sheet.
Posters of these artworks are available for rent for classroom use. Contact ksl@umd.edu to inquire.
This lesson can be adapted for use with all ages. Don't know how? Contact Katie Coogan, Curator of Education and Outreach at The Art Gallery, for assistance at ksl@umd.edu.